Our goal is to reduce your pain level immediately while developing a long term program to alleviate your condition. When your body works the way nature intended, your spirit soars–and so do you.​
learn more
Why should you trust the team of experts at Spinal Recovery Center?
Our team of Chiropractors, Medical Doctors and Board Certified Healthcare Professionals are dedicated to helping anyone in pain. We offer our patients a multi-disciplinary approach that enables patients to choose from many different treatments, procedures, and rehabilitation styles to alleviate their pain, often in one visit!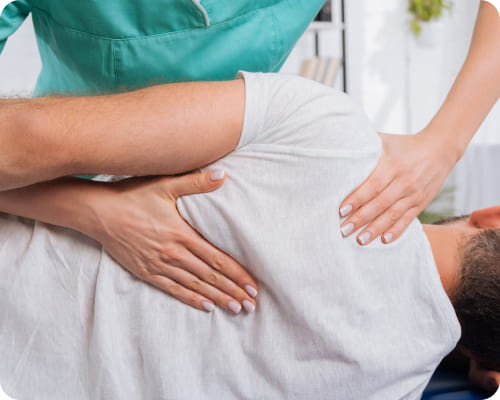 massage therapy
Massage is a relaxing way to treat your chronic pain, reduce stress and improved circulation. Spinal Recovery Center will personalize your massage therapy program to optimize treatment of your chronic pain.
most insurance accepted
Let's schedule your first consultation today.
send us an email
treatment of all injuries
& chronic pain