Pain Relief and Treatment for Neuropathy is just a phone call away at the Spinal Recovery Center!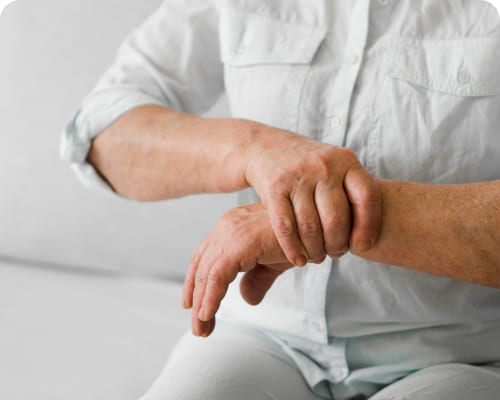 Come visit us for a consultation to see if you are a candidate for this revolutionary non surgical treatment.
Neuropathy Therapy may be designed somewhat the same, but not all physicians are the same!
Know your Doctor:
One of only 3 Chiropractic Neurologists in Michigan
Over 18 years of Combined Experience
American Academy of Disability Evaluating Physicians
Diplomate American Academy of Pain Management
FAQ
Neuropathy is a collection of disorders that occurs when nerves of the peripheral nervous system (the part of the nervous system outside of the brain and spinal cord) are damaged. The condition is generally referred to as peripheral neuropathy, and it is most commonly due to damage to nerve axons. Neuropathy usually causes pain and numbness in the hands and feet. It can result from traumatic injuries, infections, metabolic disorders, and exposure to toxins. One of the most common causes of neuropathy is diabetes.
Neuropathy can affect nerves that control muscle movement (motor nerves) and those that detect sensations such as coldness or pain (sensory nerves). In some cases – autonomic neuropathy – it can affect internal organs, such as the heart, blood vessels, bladder, or intestines.
Pain from peripheral neuropathy is often described as a tingling or burning sensation. There is no specific length of time that the pain exists, but symptoms often improve with time – especially if the neuropathy has an underlying condition that can be cured. The condition is often associated with poor nutrition, a number of diseases, and pressure or trauma, but many cases have no known reason (called idiopathic neuropathy).
In the United States, about 20 million people suffer from neuropathy. Over half of diabetes patients also suffer from the condition.
About 30% of neuropathy cases are considered idiopathic, which means they are of unknown cause. Another 30% of neuropathies are due to diabetes. In fact, about 50% of people with diabetes develop some type of neuropathy.
The remaining cases of neuropathy, called acquired neuropathies, have several possible causes, including:
Trauma or pressure on nerves, often from a cast or crutch or repetitive motion such as typing on a keyboard
Nutritional problems and vitamin deficiencies, often from a lack of B vitamins
Alcoholism, often through poor dietary habits and vitamin deficiencies
Autoimmune diseases, such as lupus, rheumatoid arthritis, and Guillain-Barre syndrome
Tumors, which often press up against nerves
Other diseases and infections, such as kidney disease, liver disease, Lyme disease, HIV/AIDS, or an underactive thyroid (hypothyroidism)
Inherited disorders (hereditary neuropathies), such as Charcot-Marie-Tooth disease and amyloid polyneuropathy
Poison exposure, from toxins such as heavy metals, and certain medications and cancer treatments
Remember, Neuropathy can be addressed and Spinal Recovery Center is the premiere facility to help you alleviate your pain and live a pain free life!