PAIN MANAGEMENT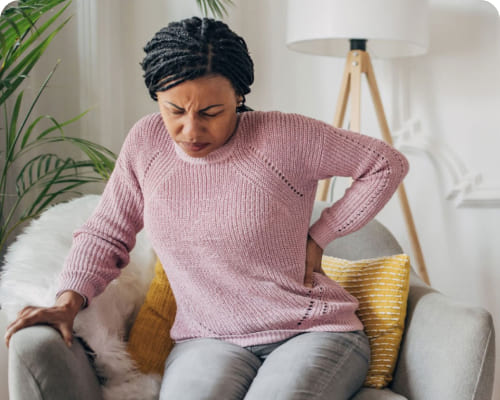 Pain Management Treatment
at the Spinal Recovery Center, serving Warren, Sterling Heights, and Metro Detroit.
Relief from various sources and conditions causing pain is now available in the Detroit area. Come visit us for a consultation to see if you are a candidate for this revolutionary non surgical treatment.
Most Pain Management programs are the same goals and are designed the same, but not all Physicians are the Same!
Know your Doctor:
Board Certified Physical Medicine and Rehabilitation
Subspecialty in Pain Management
Subspecialty in Sports Medicine
FAQ
How is Pain Management Therapy Administered?
What Results Can I Expect From Spinal Recovery Center?
GET RELIEF IN ONLY 30 MINUTES!
Are you in pain and need relief? Have you been suffering with chronic pain and either been through surgery or been told you need surgery? Are you ready to finally stop taking all that pain medication? Spinal Recovery Center can help!
We have over 13 years of experience and our doctors include board certified pain specialists that are experts at identifying your pain and providing customized treatment that will dramatically reduce your pain. Often our patients experience relief within 30 minutes of their first procedure.
All our procedures are minimally evasive and have an extremely high effectiveness rate for most any type of pain. It is possible! Pain management is a branch of medicine employing an interdisciplinary approach for easing the suffering and improving the quality of life of those living with pain.
At Spinal Recovery Center, we offer our patients many different procedures that will all address your pain from different avenues. We provide you with a team of specialists that will identify your pain and offer multiple approaches to alleviate your pain often within one visit.
If you have been told your need surgery or have been turning to pain medication, Spinal Recovery Center should be your next call. We can help you get yourlife back and help you live a better quality of life. Call us today or email one of our doctors directly and starting getting the relief you deserve.