Treatment for Work Injuries at the Spinal Recovery Center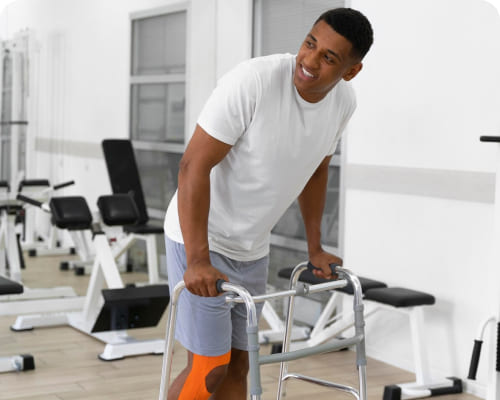 Start Your Path to a Pain Free Recovery!

When you are involved in an workplace accident, your injuries may be apparent immediately, or it may take a few days. Sometimes it may even take weeks for the symptoms from injuries related to an work accident to surface.
Back Pain is a leading cause of lost work. Work-related injuries can effect your mobility and range of motion, limiting you to your moast basic activities. Pain affects you physically and emotionally, leaving you frustrated and irritable. Do not allow an injury to diminish your quality of life. Let our doctors relieve you of your pain and restore your vitality.
At the Spinal Recovery Center, we take pride in having the latest equipment in the field to properly evaluate the cause of your pain.
First focus is on having you free from pain. Then we will provide you with a rehabilitation program that allows you to be strong again. You can trust that your experience at the Spinal Recovery Center will set you in the right direction towards regaining your quality of life.
Industrial Medicine and Workers' Compensation Treatment
at the Spinal Recovery Center in Warren, Michigan
Injured on the Job? Spinal Recovery Center Can Help!
Spinal Recovery Center has introduced an industrial medicine program for community residents who have been injured on the job.. If you are suffering from a work-related injury, our specially trained physicians can thoroughly evaluate your condition and ensure that the proper treatment plan is designed for you..
Since pain is usually caused by a complicated network of problems, proper diagnosis and treatment is never simple. Patients with recurring conditions usually require specialized medical attention. Effective treatment for recurring pain is provided by the cutting-edge technology that Spinal Recovery Center offers.